Description
Details
Need Help?
Unsure if this hair texture is for you? No worries! Send us a message to
cozy@cozylocks.com
with a photo of your hair and we will suggest a proper texture for you.
All hair extensions are measured straight. Please use the guidelines below to select the perfect hair length for Curly clip-ins!
14" (Straight Hair) = 10.0" to 10.5" (Curly Hair)
16" (Straight Hair) = 11.5" to 12.0" (Curly Hair)
18" (Straight Hair) = 13.0" to 13.5" (Curly Hair)
20" (Straight Hair) = 14.5" to 15.0" (Curly Hair)
Join the CozyLocks Family!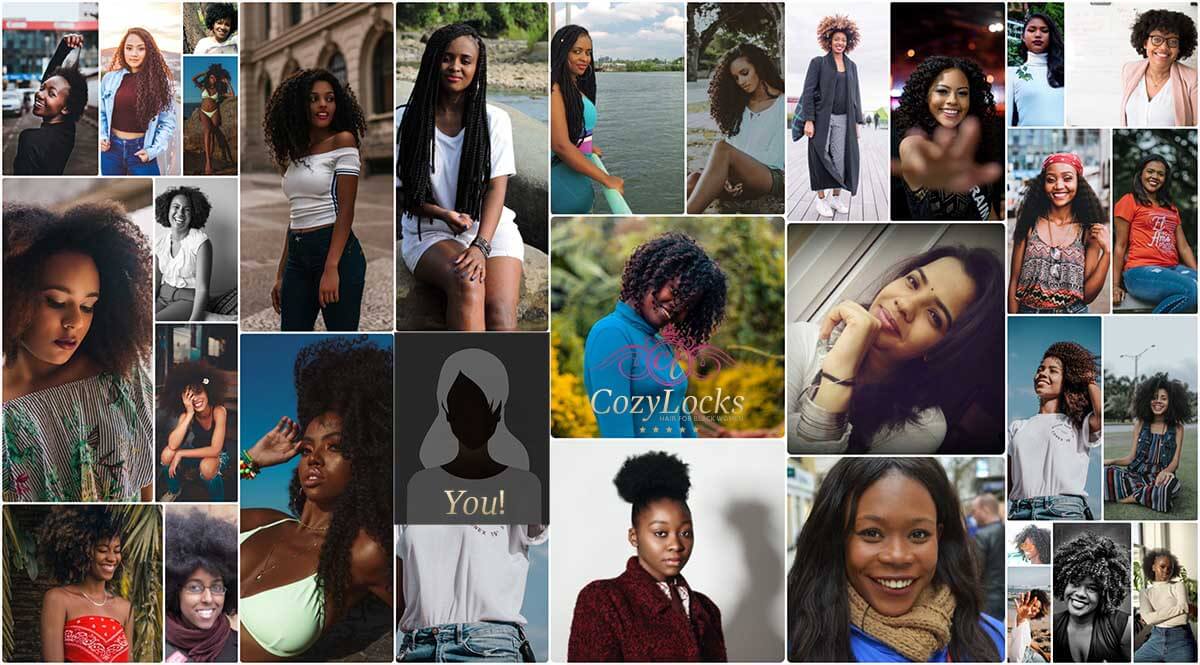 Remy Hair Care
To make your extensions last for up to a year, please follow these simple steps.
To keep the curls in shape, we do not recommend using a hair strengthener. The heat could loosen your beautiful curls.
Apply a small amount of hair conditioner every other day. Use your fingers to detangle hair, if required.
To keep your extensions in shape, it's better to wash them with hair conditioner only. Shampoos tend to strip real hair of all protective oils, causing dryness and lost shape.
That's it! Your extensions will arrive in a pristine condition and you don't have to worry about dry hair or tangling. Try not to process your lovely hair too much and these locks will last you for months.
Delivery
We have simplified our shipping terms and offer two delivery methods, both of which are extremely fast! Please allow us 24 – 48 working hours to process your order.
US & Canada Shipping Options
Express Shipping: 3 to 5 business days
Rapid Shipping: 1 to 3 business days
EU & Australia Shipping Options
Express Shipping: 3 to 7 business days
Rapid Shipping: 1 to 5 business days
Customer Reviews
I hate myself for not find you guys earlier, when you consider quality. the price is actually affordable

By Roselyn
May 19, 2019 5:58:59 AM PDT
Thanks for the hair i just got, i am impressed.
By Susanna
May 19, 2019 5:58:20 AM PDT
Very happy to have found something of such quality, the hair is truly African American hair! Texture matched my own hair like it should, it feels like my own hair.

It does not shed at all, which is the major complain I had with two other brands. Texture still holds after 4 washes and shows no signs of getting ruined.

Shipping is fast, I did not use express but still got hair in 5 days, which is ok in my book. I wish hair was cheaper, but these should last me 9 months or so, at least judging by my friends results.

By Vontriece
May 17, 2019 2:22:24 PM PDT
I have purchased curly clip in extensions set and it came with express after 2 days, I expected next day delivery, but not complaining! Just saying. I like the quality, you are free to use my pictures on your site if you want :) thanks for many warm smiles
By Zina
May 17, 2019 2:20:04 PM PDT
It grinds my gears when other stores sell cheap chinese garbage and charge you a fortune, thank you for staying true to your core, thank you for the extensions that are truly worth the price
By Shantewa
May 17, 2019 2:18:45 PM PDT
Absolutely no shedding, don't care about anything else, I love you
By La-Teesha
May 17, 2019 2:17:17 PM PDT
Good texture, strong, thick extensions, the clips aren't some cheap kind.
By Deja
May 17, 2019 2:16:27 PM PDT
As someone who has been burned by hair extension stores again and again, believe me when I say that my eyes are full of joy, you guys deserve a million stars and a million customers.
By Aliyah
May 17, 2019 2:16:08 PM PDT
The quality of your clip ins is out of this world, it's like something angels would wear, I cannot believe it, seriously.
By Raven
May 17, 2019 2:14:51 PM PDT
Will be ordering again, although judging by quality I won't have for a long time
By Kiara
May 17, 2019 2:13:45 PM PDT
Good curls, good hair.
By Diamond
May 17, 2019 2:13:30 PM PDT
Blends well, texture holds really well after many washes, fast shipping. All good
By Braelin B
May 17, 2019 1:58:16 PM PDT
Virgin hair? Check. Customer support that handled me at my worst because I was pissed for not being able to get 30"? Check. Hair quality that is better than any other brand?

That's an absolute yes. I am so sorry for being rude to your staff, but your hair is amazing, and I don't even care if you don't offer 30 inch extensions.
By Fayth
May 17, 2019 1:57:57 PM PDT
Nice hair, customer support could be faster
I have ordered 16-inch clip ins of natural color and they have blended perfectly, it's a night and day difference compared to the cheaper hair I got before that had to be thrown away in just few weeks, I now know that you do need to pay for quality.

My responses took few hours to reply
By Indigo
May 17, 2019 1:57:38 PM PDT
Wow, the quality is ... wow
I don't think that I have tried better quality hair than these cozylocks, they are FOR SURE COZY! Yes, I had to use all caps to emphasize, I was afraid to buy extensions from a new brand, no more. You have a customer for life, and I don't just mean myself, I mean all my girlfriends too.
By Yolanda
May 17, 2019 1:57:06 PM PDT
Fantastic service, great quality and super fast shipping to Vancouver
Tthe extensions are out of this world, much better than my own hair that I already cherish with organic shampoos and aloe extracts, you shipped all in just two days, this is super quick. Not on amazon prime levels, but what a quality!
By Zari
May 17, 2019 1:56:52 PM PDT
The hair is freaking ridiculous, and I mean that in the nicest way possible, thank you a million times
By Sheniqua
May 17, 2019 1:56:26 PM PDT
Clip ins have been my favorite hair type for a LONG time and I do know my extensions, luck had it that my previous supplier was out of stock for 20" curls so I had to look somewhere else. Well I AM SO GLAD THAT I DID.
By Nevaeh Nakala
May 17, 2019 1:56:14 PM PDT
This is my all time favorite now, thank you so much for helping to get the right texture, hair is BEEAUTIFUL, it is worth every single penny.
By Kimani
May 17, 2019 1:56:03 PM PDT
The price is not very friendly, but the quality is fantastic, I haven't seen hair so soft in a long time
By Hanita
May 17, 2019 1:55:49 PM PDT
I am still on my first set, it's been close to 6 months!!! You guys are knocking off the park here, thank you SO MUCH. My hair extensions came in a nice bag, packed great, and in 2 business days. Cannot recommend your company enough
By Hannah Hazzel
May 17, 2019 1:55:37 PM PDT
The texture is a perfect match! Extensions came to me in 4 days since the day of placing order.

Just found myself a new favorite store :) Thank you, Jazmine.
By Kraystal F.
April 9, 2019 10:49:31 AM PDT
The quality is ridiculous, and I mean that in the best way possible
By Aleale
April 9, 2019 10:48:39 AM PDT
Wow! I can't believe how good these clips are, can vouch for virgin quality
By Sarah
April 3, 2019 4:54:44 AM PDT
See all
Hide all