Description
Details
Need Help?
Unsure if this hair texture is for you? No worries! Send us a message to
cozy@cozylocks.com
with a photo of your hair and we will suggest a proper texture for you.
All hair extensions are measured straight.
Join the CozyLocks Family!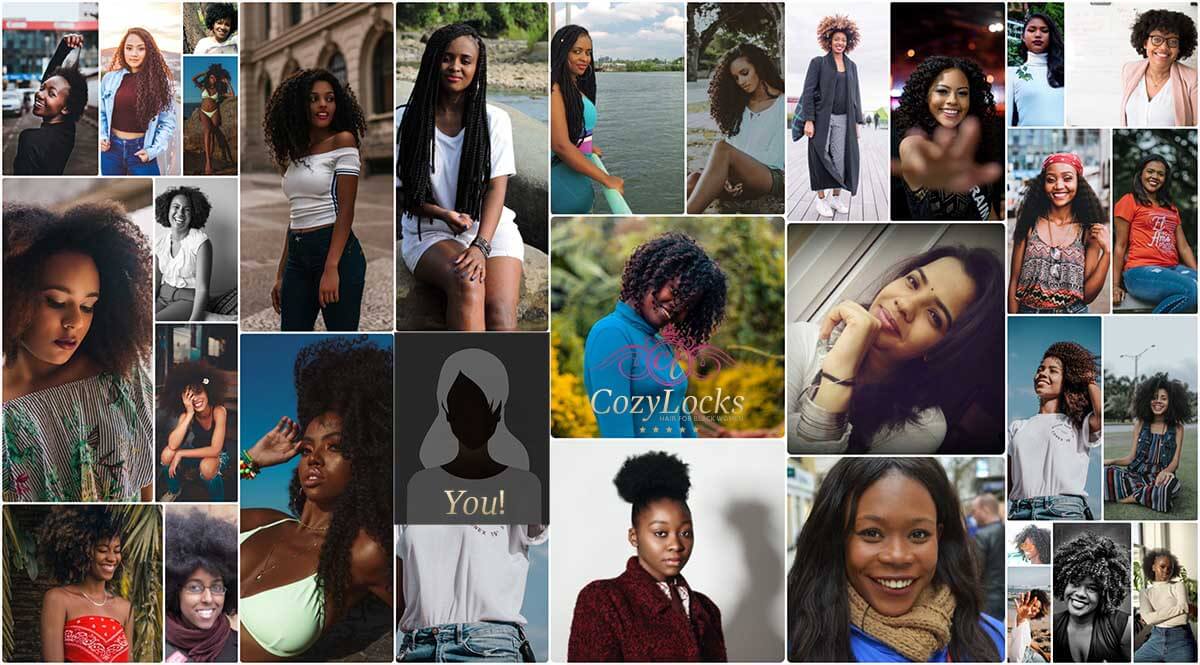 Remy Hair Care
To make your extensions last for up to a year, please follow these simple steps.
To keep the curls in shape, we do not recommend using a hair strengthener. The heat could loosen your beautiful curls.
Apply a small amount of hair conditioner every other day. Use your fingers to detangle hair, if required.
To keep your extensions in shape, it's better to wash them with hair conditioner only. Shampoos tend to strip real hair of all protective oils, causing dryness and lost shape.
That's it! Your extensions will arrive in a pristine condition and you don't have to worry about dry hair or tangling. Try not to process your lovely hair too much and these locks will last you for months.
Delivery
We have simplified our shipping terms and offer two delivery methods, both of which are extremely fast! Please allow us 24 – 48 working hours to process your order.
US & Canada Shipping Options
Express Shipping: 3 to 5 business days
Rapid Shipping: 1 to 3 business days
EU & Australia Shipping Options
Express Shipping: 3 to 7 business days
Rapid Shipping: 1 to 5 business days
Customer Reviews
Thanks for good quality hair
Have been in love with these extensions, thanks cozylocks
By Anonymous
May 23, 2019 12:47:09 AM PDT
-1 star for delivery time
Very soft hair, no ends that thin out, color is identical to mine, feels like my own hair, delivery was 4 days, could have been faster.
By Ayleanna
May 19, 2019 7:59:15 AM PDT
I am more than happy to share my pics with my followers for such a beautiful set of hair.
By Cassandrea
May 19, 2019 7:58:19 AM PDT
A perfect match
By Ana Maria
May 19, 2019 7:57:37 AM PDT
Pure natural, soft and no shedding after 2 months of use.
By Garrika
May 19, 2019 6:28:00 AM PDT
See all
Hide all